I'll use this snowy day to write all this sheeeyit.
Here We Go Magic- "Here We Go Magic"
8.
WHY?- "Eskimo Snow"
7.
Akron/Family- "Set Em Wild, Set Em Free"
6.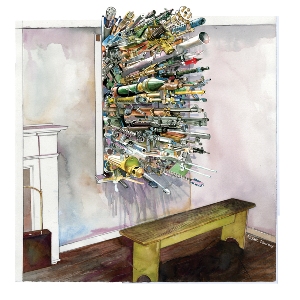 Eyedea & Abilities- "By The Throat"
5.
Real Estate- "Real Estate"
4.
Atlas Sound- "Logos"
3.
Dirty Projectors "Bitte Orca"
2.
The Pains of Being Pure At Heart- "The Pains of Being Pure At Heart"
1.
Animal Collective- "Merriweather Post Pavillion"
okay now I probably listened to The Pains and other albums many times more than mpp. To be honest I really haven't listened to the album the whole way through since probably february around when it was officially released. But that's not the point. i feel like mpp deserves the album of the year because it really is a land-mark album.
It made the billboards list on vinyl sales alone. that was a huge deal idk if anyone remembers that. it was probably the most anticipated album (of the genre) that we've all ever imagined. I remember when ONE song from the album leaked there were frantic texts and people were going insane. it was unbelievable. idk why i turned away from this album so much. Probably because i grew sooo attached to the boots like everyone else and just got sick of the songs when it actually came out. either way. this album puts this band was really historical.