I'm bored. Let's do this!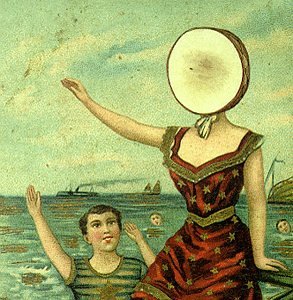 The masterpiece "In The Aeroplane Over The Sea" released in 98. It'll make you laugh, it'll make you love, it'll make you cry! I think I've decided this to be my
favorite album ever made passing person pitch. (Good Girl is kind of annoying, right?)
The criminally underrated "On Avery Island" of 96. It come so fucking close to In The Aero. It's got electronic noise breakdowns and interludes which are fucking incredible. The best distorted head-banging rock and the beautiful "A Baby For Pree- Where You'll Find Me Now" suite that has and will continue to make me cry. Fucking great album. Gardenhead is the shit.
The first release in 94 is the "Everything Is" ep. The title track is so fucking good and snow song part 1 is amazing. This is a bit more inaccessible but give it a try. Everything is is a great song.
Live at Bottom of The Hill San Francisco 98'
This live show. is so fucking good. Best set and really gives you the fullest effect on how fun this band is. I'm telling you.. listen to it over and over. Ferris Wheel On Fire is such a good unreleased track and this life performance of it gives it full justice.
Live at Jittery Joes
A Jeff Mangum solo acoustic performance at a place called jittery joes. If you watch vids of this show you can see everyone sitting down and it seems to be a really intimate show setting. After the famous hiatus I guess it had to be just friends for him to perform this in 2001. wowo
so bored